Leave it to Santa for having a billion contacts and still he manages to deliver all his presents in a short span of time. Think of the pressure of going all over the world in one night. You've got to wonder how this old fella stays jolly and rosy-cheeked, especially when he's still got that list to check twice.
But for telemarketers, his work is pretty easy to relate to. It's not hard to imagine Santa being an expert on managing contacts even it's just for the successful delivery of kiddie presents. It wouldn't be surprising either if he really did categorize them.
Although, other than just a kid's name and their address, there really isn't much on a list like that compared to today's B2B marketers'. Unlike him, you'd need more tiers that should organize the types of contacts you possess.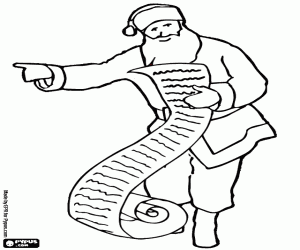 One main concern is that professional telemarketers can only go as far as the data permits them to go. That's why it's extremely important that this data helps identify what type of customers they're dealing with.
Describe the customers. Even ideal B2B customers have common traits like business size, revenue, major industry etc. You also have to consider the strategies that involve the use of your product or service.
Locate their businesses. Knowing the location of your customers can inform many decisions. For example, it can tell you how to meet prospects in particular regions. It can inform you on the means of implementation or delivery should a sale be made.
Understand purchase decisions. Arguably, it's most important to know how these customers know about the product. What does their business need and how do they research to fulfill that need? Is the decision approved by a single authority or several?
Most people tend to compare Naughty and Nice with good and bad prospects. The slight misconception there is that you don't really have anything to offer a prospect that's not really interested. In Santa's case, there's still some coal needed to teach the bad kids a lesson.
Regardless, don't let that mean your job in list management has lesser need of organization. Knowing the types of customers you deal with can help your telemarketers deliver just the right pitch, at just the right time.