Credibility has powerfully positive effect on lead generation. Prospects have plenty trust for IT businesses who know what they are doing and also know how to advise businesses on the proper means to use their technology. On the other hand, being right is not enough when it comes to having a credible reputation for your lead generation strategy. It is also about authority and always showing you have a right to be one.
Positioning Yourself As A Leader For Your Lead Generation Always Means You Must Really Be One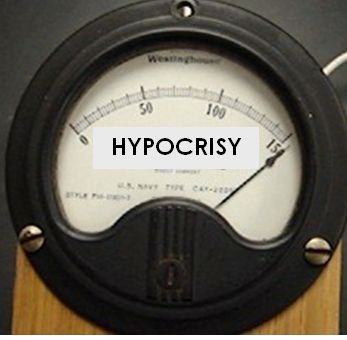 People think marketers are so free when it comes to stretching and spinning the truth. They do not realize that success of a lead generation campaign depends on how you actually minimize all that. The more substance your marketers can work with, the better message they will send to your IT services leads. It does not matter if your lead generation strategy mixes IT telemarketing with online videos, zero substance, means you have no right to preach a message no matter how true it actually is.
Simply put, even if you are right about something, it must still be in your place to say it. True authority in any industry is not about power struggles or competition. It is about integrity and walking the talk. For example, if your lead generation strategy involves sending a message of productivity and hard work with the use of your software, you must be a hard worker yourself!
Related Content: The Importance of Relationships in IT Lead Generation
Being a hypocrite takes away all the value there is to being credible and being right. What is left of your lead generation strategy but a shallow shell that is all talk but never really makes any real impact:
People will think you are one to talk – Even if you were, for example, right about businesses needing to commit themselves to maximize IT solutions, you are one to talk when you are not anymore cooperative. At best, it makes you look like a silly moralist goose on a soapbox. It does nothing to make you any more appealing to the prospects you want to qualify for IT lead generation.
Competitors will just use your facts for themselves – Citing facts and sending a message your IT company does not live up to just puts it up for grabs for competitors. Your lead generation strategy is supposed to give you an edge over them, not hand it over! Alas, since you only squawk about being right, prospects will only take kinder to a business who truly embodies the message you sent.
Related Content: Lead Generation Is All About Attraction
It makes you look like a wagon jumper – You can claim and prove to be the originator of an idea or concept in IT but if you fail to put it into practice, you are just a parrot. Those with more substance will still have more successful lead generation campaigns because they are actually leading. You are just riding along with a trending message and trying to leech off the reputation of those who actually live it.
Your lead generation strategy can cite all the most undeniable facts about IT and it will still fail if you do not embody those truths. Such lead generation tactics are nothing more than zombie mimics who are inaudibly mouthing off the same words spoken by the genuine article. If you want to be the genuine article and generate the same amount of IT sales leads, your lead generation should be more than just being right!